NHS 75th birthday
On 5 July 2023 the National Health Service will celebrate its 75th birthday and we want you to help us celebrate this incredible milestone.
The NHS cares for more than 265,000 people living in the South Yorkshire and Bassetlaw region – it touches all our lives and we cannot imagine life without it. It has transformed the health and wellbeing of the nation and the public tell us that despite the challenges it faces, it makes them proud to be British.
Helping the NHS in Rotherham behind the scenes is Rotherham Hospital and Community Charity – we are one of 230 dedicated NHS charities from across the UK.
Whether we are providing state-of-the-art equipment, brightening up hospital environments, funding innovative projects or simply donating toys for the Children's Ward, we help the NHS do more for our patients in the Rotherham community and at Rotherham Hospital.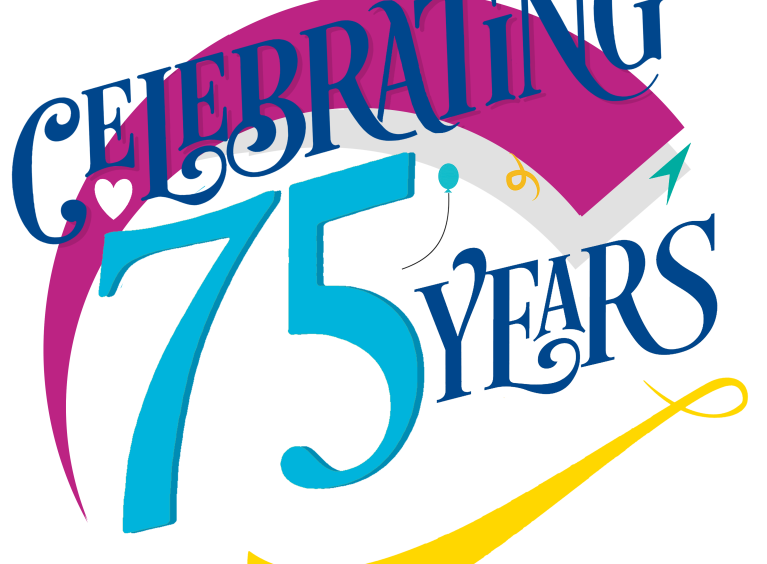 So let the celebrations begin!
We have some amazing events and campaigns planned throughout 2023 and would love you to be part of the celebrations with us.
Our official birthday is on Wednesday 5 July but you can fundraise any time in 2023.
All the funds you raise will enable us to fund resources, equipment and projects which the Government cannot afford. Every penny counts. We hope our 75th celebrations will raise a whopping £75,000 in 2023!
Let us inspire you!
Fundraising celebrations this year could include:
Requesting donations instead of birthday presents. Are you celebrating your 75th birthday this year too?

Walking, jogging, running, hiking or swimming 75 miles in July. Could you take on a BIG challenge for us in 2023? Just a £1 donation per mile would raise £75!

Raising £7.50, £75 or £750 in whatever way you wish. Could you host a bake sale, a dress down/up day at work, a pyjama party, a pub quiz, a gaming marathon or something unique? Create your own fundraiser in your work place, school or with your community group. We can't wait to hear your ideas.

Completing 75 walks.

Taking part in one of our events – we're looking for skydivers, Yorkshire Three Peaks hikers, Total Warriors, Sheffield Half Marathon runners, fire walkers, golfers and much more. There's something for everyone! Get in touch for more info.

Hosting an NHS Big Tea party. 

Volunteering with us for 75 hours
Save the date for our NHS Big Tea party!
You can celebrate the NHS' milestone by coming along to Rotherham's largest NHS Big Tea party!
As the nation comes together to host NHS Big Tea parties across the country, we'll be enjoying a celebration like no other at the renowned Hooton Lodge Farm in Thrybergh where we'll be hosting an NHS Big Tea Party and Family Fun Day on Sunday 9 July, from 11am to 4pm.
You'll be able to tuck into a delicious afternoon tea, which will cost £9.95 per adult (or £12.45 if you fancy a glass of prosecco) and £5.99 for kids.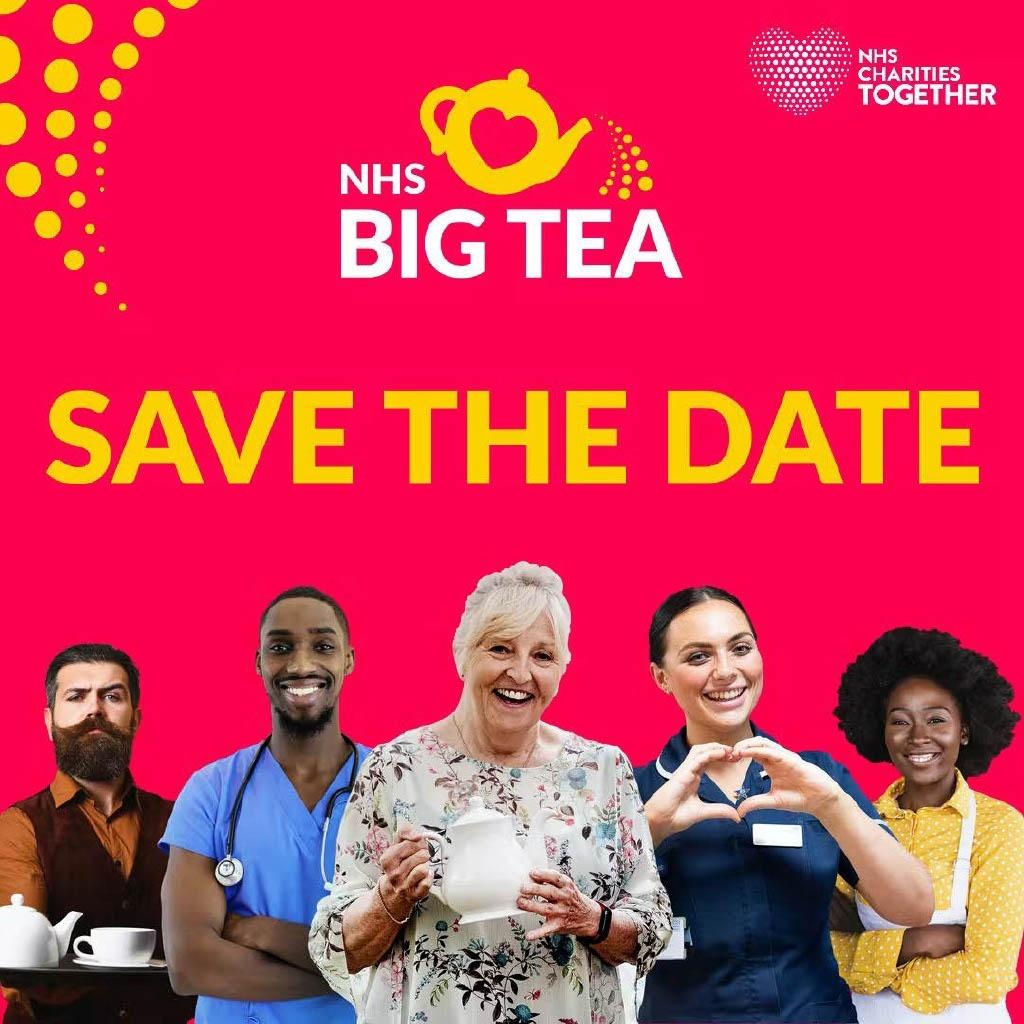 There will also be a host of family-friendly activities to enjoy, such as inflatables and fairground rides. If your business or company would like to come along too, stalls will be available for £25.
Parking will cost just £2 and all the funds raised at the event will help to boost the charity, ensuring we can fund amazing resources for our patients and their families in future.
If you can't make it to Hooton Lodge Farm on 9 July, why not host your own NHS Big Tea instead?
We hope as many people as possible will put the kettle on and get involved in a national outpouring of love and thanks by hosting or taking part in an NHS Big Tea on 5 July – or whatever date suits you.
Events can be held in person or virtually. You could also host a party with your friends or family at home, in your local community centre, church hall or your favourite coffee shop. Just don't forget the cake!
To join the brew crew and raise money for us, register your event online with NHS Charities Together.
Chose Rotherham Hospital & Community Charity and we will receive your fundraising. Alternatively, get in touch with us on 01709 4268321 or trft.rhcc@nhs.net and we will support you.
Wear it blue to say thank you!
The NHS is instantly recognisable for its iconic blue scrubs and uniforms, and now it's your turn to wear the perfect hue too.
To celebrate the NHS' 75th birthday we're encouraging schools, nurseries, workplaces, community groups and individuals to take part in our Wear It Blue Day on Wednesday 5 July, or any day which suits you.
It's a great opportunity to raise funds for your local NHS charity while wearing your favourite royal sweater, your lucky navy pants, sky-clouded headscarf or teal shirt.
You can go head to toe in blue to brighten your office, school or workplace or just wear one item as homage to the NHS - anything goes! You'll be helping us to brighten up hospital stays for our patients and their families at the same time.
We are asking everyone who takes part to donate £2, or whatever you can afford.
Don't forget to let us know about your Wear It Blue Day and to take lots of photographs to share with us.
You can donate any funds you raise on Wear It Blue Day via Just Giving.
Why fundraise for us?
By fundraising for us in 2023 you will be supporting your local NHS charity and the fantastic work carried out by our colleagues at The Rotherham NHS Foundation Trust. Below are a few examples of how your money can help. We'll ensure your money goes where the need is greatest but if you'd like to support a specific ward or department, please let us know.
£75 can buy toys, arts and craft supplies or one visit from a children's entertainer to keep our youngest patients active and social.

£750 can buy furniture for a family room.

£7,500 can fund a specialist hand-hand ultrasound machine to speed up urgent scans
Pauline's story
Pauline Hirst's husband Neil passed away at Rotherham Hospital in 2014 after battling lung cancer.
Pauline said: "It's so important to have family rooms available to offer privacy and dignity to patients who are nearing the end of their lives and for their family and friends to feel they have somewhere homely and private to grieve, rather than be based on an ordinary ward. Neil really appreciated the care he received and my friend Vanessa Lockwood and I have raised money for the charity every year since. This is my way of giving something back to the NHS for being there for us when we really needed it."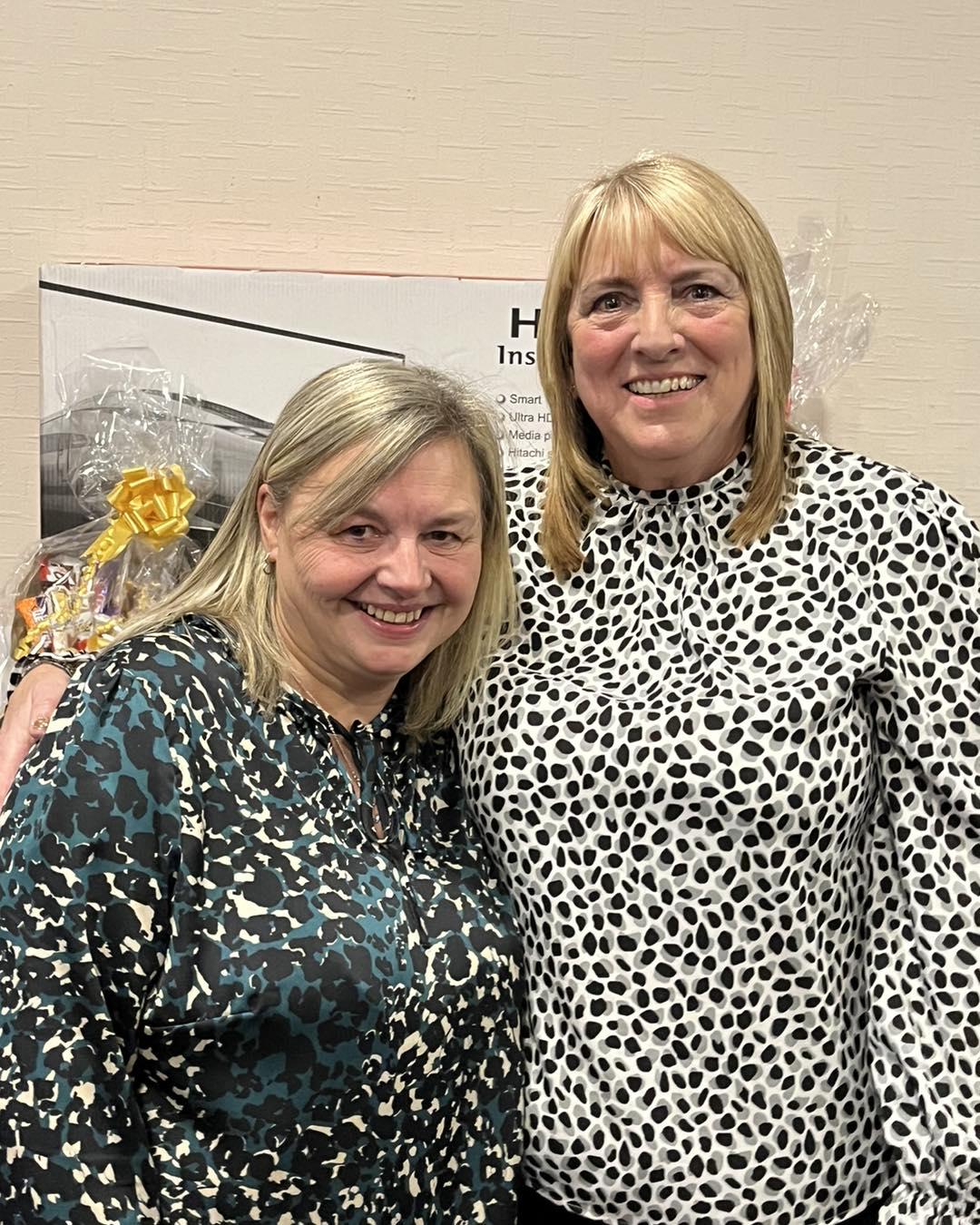 Councillor Tajamal Khan's story
The Mayor of Rotherham (2022-23), Councillor Tajamal Khan, was cared for at Rotherham Hospital in 2017 after his appendix ruptured. He encourages others to show their gratitude for the NHS too.
He said: "I had keyhole surgery at Rotherham Hospital and was in hospital for two weeks. I was allowed home but my scans showed that bacteria remained inside me, so I needed much more extensive surgery. After my treatment I realised how important hospitals are in your life and the life of your family. It's where you and your loved ones receive the essential care they need and it's so important that we show gratitude and give something back to the NHS where we can. It's part of us, it's there for us and we shouldn't take it for granted. That's why I wanted to support the charity during my mayoral year."
Alyson's story
In 2022 Alyson Offiler and her husband Brian fundraised for three NHS charities by walking 65 miles to celebrate her own milestone 65th birthday. They scaled the distance in 12 walks, to signify 12 years since her last transplant. She was diagnosed with chronic myeloid leukaemia in 2009 and was cared for in Rotherham Chesterfield and Sheffield.
Alyson's treatment journey began with chemotherapy and a stem cell transplant. After developing a post-transplant condition called Graft Versus Host Disease, she received ground-breaking treatment called extracorporeal photopheresis (ECP) at Rotherham Hospital between 2011 and 2014.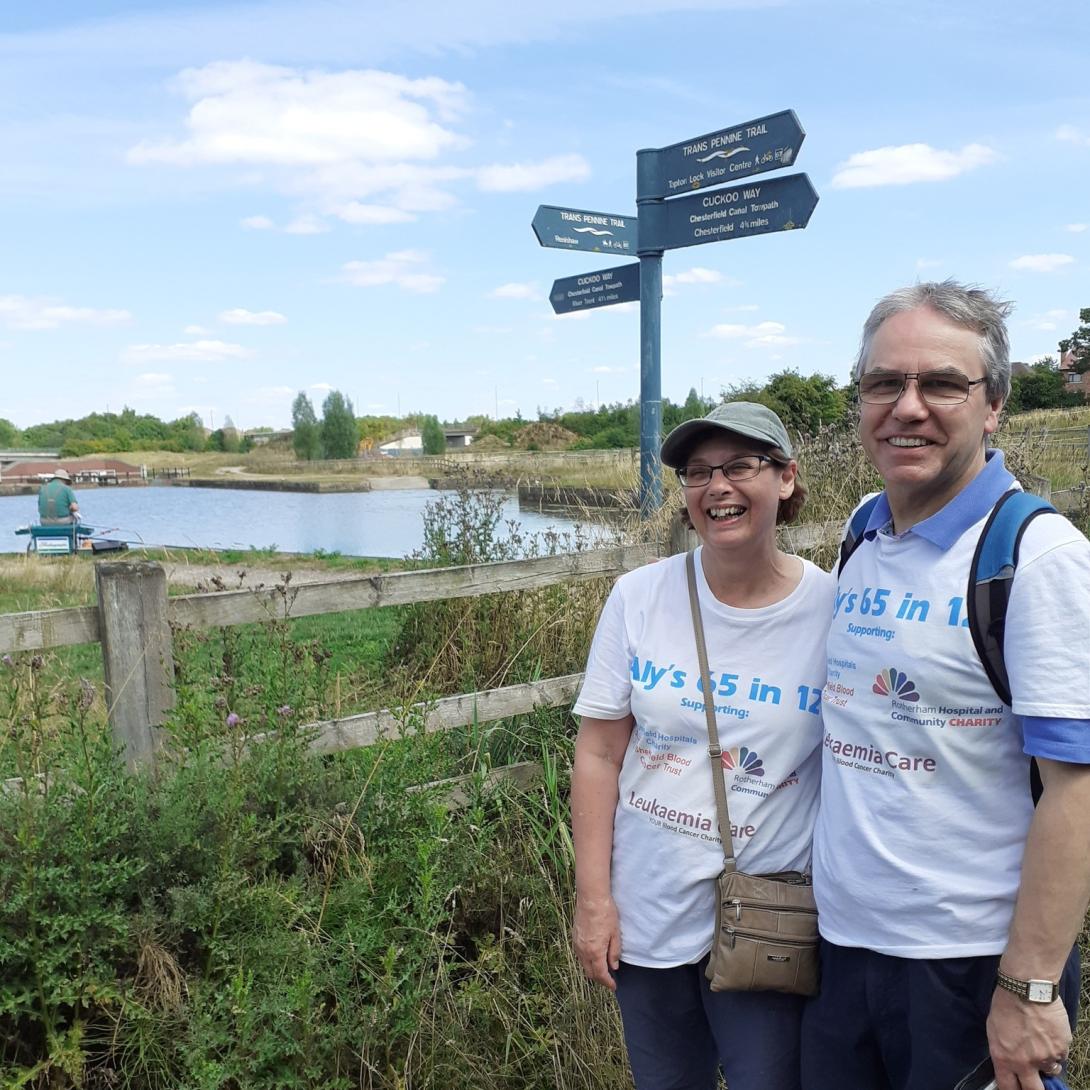 She said: "My husband and I always said we would fundraise to give something back to the hospitals which supported me so well. It might be more than a decade ago since I was diagnosed but I've never forgotten or stopped appreciating the NHS care I received.
"Rotherham was one of the pioneers of this ground-breaking treatment at the time. The fact that I could receive my weekly treatment close to home was wonderful.
"I'm now fit and well and have a lot to thank the NHS for. It's a huge shock when you get a cancer diagnosis but when they told me it was treatable, I put my trust in the specialist NHS staff. The nurses and doctors who treated me became like family. They made sure I knew I didn't have to go through it on my own."
Sponsor The Rotherham NHS Foundation Trust's 2023 Proud Awards
We are looking for sponsors to help us celebrate our amazing NHS colleagues at the Trust's 2023 Proud Awards.
The annual event will be held at Magna, Rotherham on 9 June 2023. It will be even more special this year as we mark 75 years of the NHS.
The ceremony is our chance to celebrate the exceptional achievements of NHS staff.
Thank you to our headline, Platinum sponsors Keepmoat, who have pledged £5,000 to sponsor the awards! We still have Gold, Silver, drinks and individual awards packages available, ranging in price from £1,000 to £3,500.
All sponsors will receive an invitation to the event and have the opportunity to present an award too. Get in touch with Rachael, Head of Fundraising, for more information – rachael.dawes1@nhs.net
Get in touch
If you'd like to celebrate the NHS' 75th birthday with us, please get in touch with Rachael or Suzanne in the Charity Team on 01709 426821 or trft.rhcc@nhs.net.