Healthcare Support Worker taster sessions - more dates added
We're delighted to announce dates for the next series of Healthcare Support Worker taster sessions.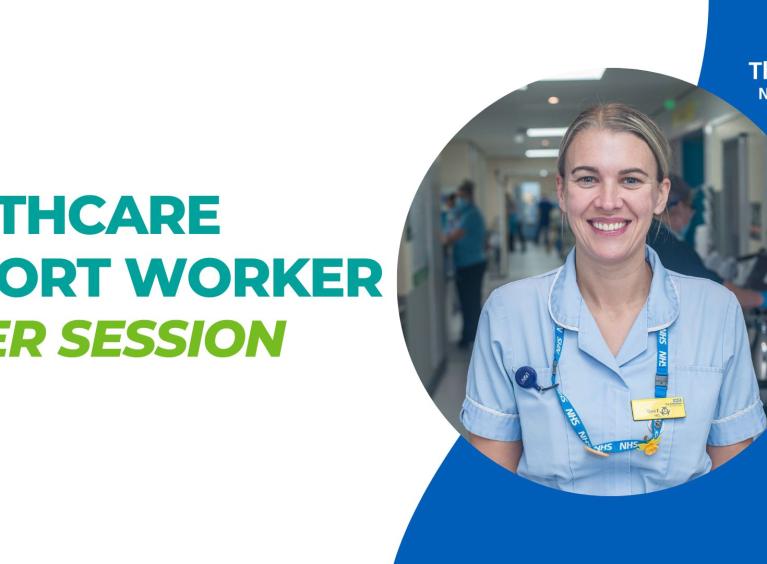 Our Education and Development Team have been running monthly events throughout the year with many attendees going on to gain employment at the Trust. 
The taster sessions are open to anybody who is interested in the role of Healthcare Support Worker (HCSW).
If you are kind, compassionate and always act in the best interests of others, then we'd love you to join us!
Whether you have already completed your NVQ/Health and Social Care certificate or if you are brand new to the care sector, there are opportunities for you at The Rotherham NHS Foundation Trust.
These sessions are an opportunity to meet our team, find out about our excellent training programme and discover more about the valuable role of a HCSW.
Our HCSW job adverts run alongside these sessions and those who would like to can apply online through NHS Jobs for our current vacancies. There will be lots of advice given to support you through the application and interview process.
The sessions will take place in our Education Centre at Rotherham Hospital, see the map below, and run from 10am to 12pm.
Please select your preferred session below and follow the link to book. Booking is via Eventbrite (there is no cost). 
Taster sessions
Please use the links below to book onto one a session.
Wednesday 2 August, 10am to 12pm
Tuesday 5 September, 10am to 12pm
Monday 25 September, 10am to 12pm
Thursday 12 October, 10am to 12pm
Wednesday 29 November, 10am to 12pm