TRFT shortlisted in Nursing Times Workforce Awards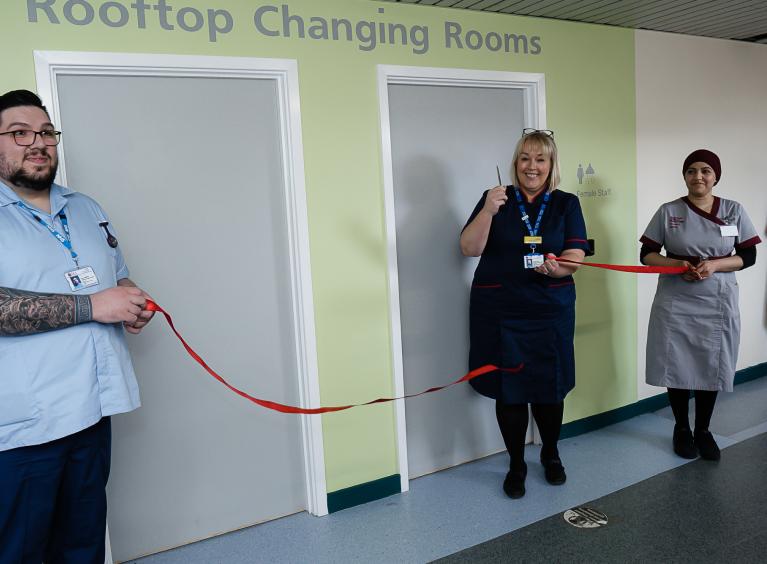 The awards recognise positive impacts made to the profession and highlight projects and initiatives which make organisations a great place to work.
The Trust is shortlisted in the Best Staff Wellbeing Initiative category in recognition of the work undertaken to understand what is important to staff and develop facilities to meet their needs. 
The project included delivering new staff changing and showering facilities at Rotherham Hospital.
Deputy Chief Nurse, Cindy Storer, who led the project said: "It's really important to us that we give colleagues the tools they need in order to do their very best work. 
We spoke with nurses and healthcare support workers to understand the issues important to them and how we could make a positive impact. Listening to their responses, it was clear that the changing and showering facilities were not easily accessible to all ward areas. We set about identifying suitable locations around the site and I'm delighted that we were able to deliver these brand new facilities for staff.
"We care about our staff and want to make The Rotherham NHS Foundation Trust an attractive place to work. Not only is that important for recruiting new staff, but for retaining our colleagues, lots of whom stay with us for many years."
The shortlist will be judged by a prestigious panel of judges including top figures from the health and care profession, along with past award winners. 
The winners will be announced at an event in London on Tuesday 21 November.