Fundraising events
We have a range of fundraising events planned to help raise money so that we can invest in improving patient care and experience.
Christmas wish list
Date: Ongoing until Christmas
Details: Christmas is usually the most wonderful time of year. A time to spend celebrating with family and friends, decorating a tree, giving and receiving gifts and watching festive movies on the sofa. 
But imagine if you had to spend time alone in hospital instead. Christmas can be difficult for our patients as they spent time away from their families.
You can help spread the love by donating an extra gift for one of our patients. 
To donate goodies from the wish list, simply log into Amazon, purchase what you would like to donate from the wish list and they will be posted directly to us.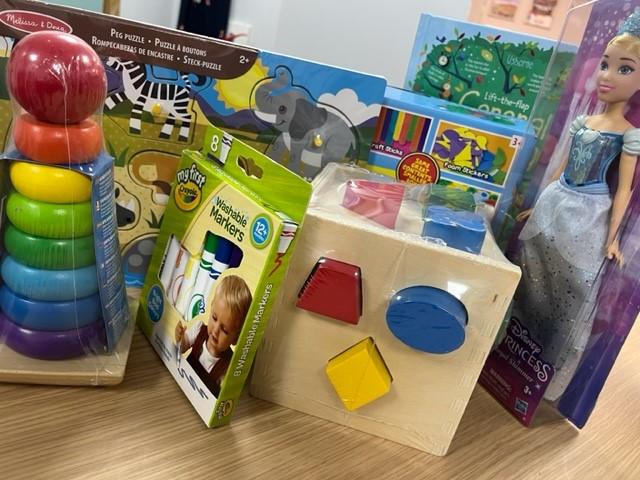 National Elf Service Week
Date: 11 to 17 December 2023
Details: Do you want to be on Santa's 'nice' list this year? 
Here's how you can take part in Elf Service Week:
Whether you are at home, school or work, we are encouraging elves young and old to swap your school uniforms, work suits or stay-at-home joggers for your glitziest jumpers, reindeer antlers, funky socks or seasonal fancy dress – anything goes!
Tell your work colleagues, school mates, neighbours, family and friends and encourage them to join you or sponsor you.
Get in touch to tell us your plans and don't forget to take lots of photos.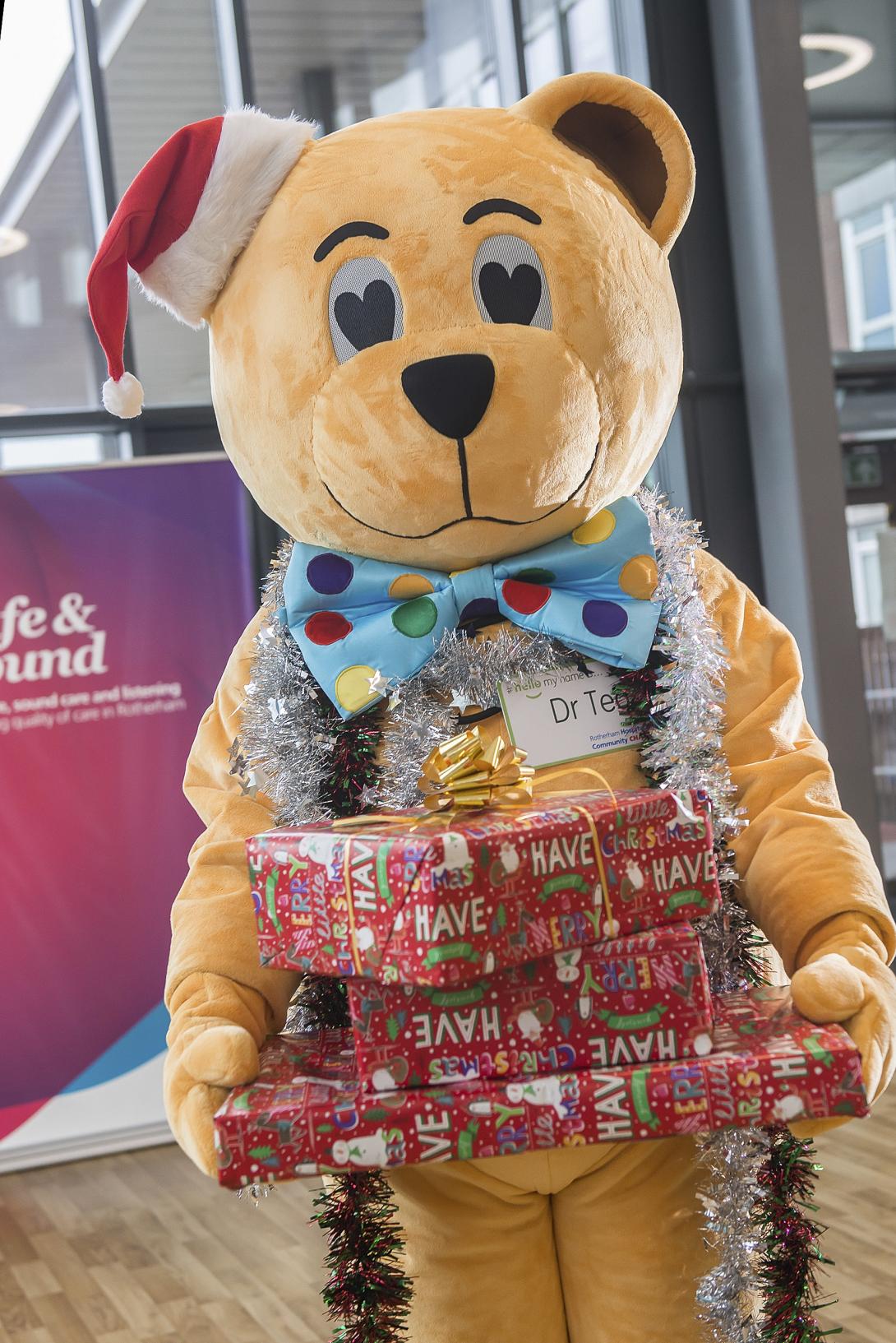 150ft indoor charity abseil
Date: Saturday 20 January 2024
Location: Magna Science Adventure Centre, Rotherham
Details: Are you ready to take a leap of faith for a good cause? Well, look no further!
We are thrilled to present our charity indoor abseil at Magna, in conjunction with Big Bang Promotions. Prepare for an exhilarating adventure that combines adrenaline-pumping excitement with the satisfaction of making a positive impact.
Descend into the thrilling unknown - abseiling in semi-darkness with music, lights and dry ice, creating an unforgettable atmosphere and experience.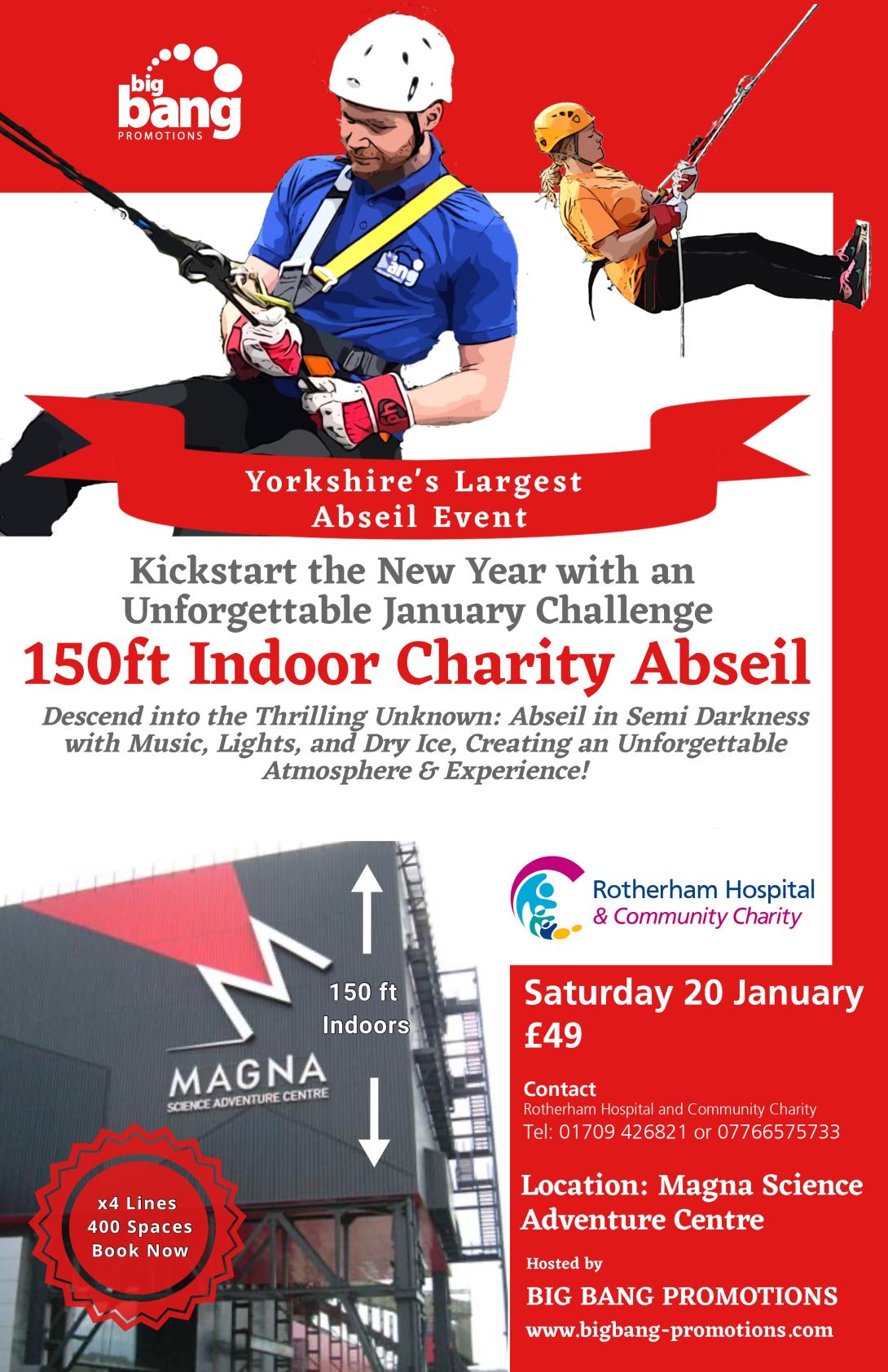 Yorkshire Three Peaks Challenge
Date: Saturday 11 May 2024
Location: Horton-in-Ribblesdale
Details: Located in the Yorkshire Dales National Park lie the iconic three peaks of Pen-y-ghent, Whernside and Ingleborough. Your challenge is to summit all three peaks in 12 hours.
This event requires a good level of fitness, as such we would recommend regular exercise and walks to ensure you get the most out of this challenge. You will be fully guided by a qualified mountain leader.
There is a £25 non-refundable registration fee and a £225 fundraising target.
Read the full terms and conditions.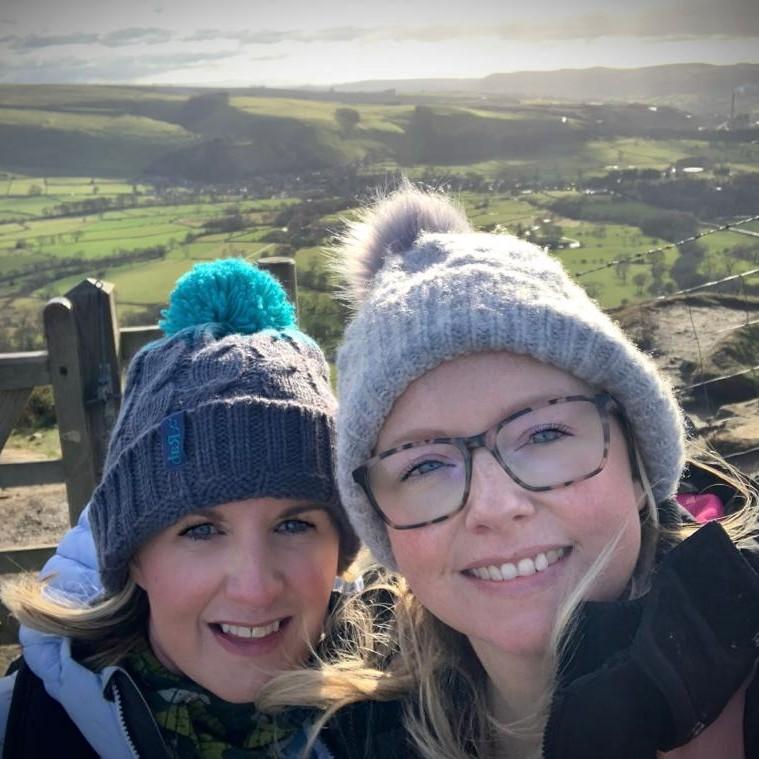 Sky dive
Date: Sunday 28 April 2024 and Sunday 15 September 2024
Location: Skydive Hibaldstow, North Lincolnshire
Details: We're looking for daredevils to take fundraising to new heights by joining our official skydiving team.
Your skydive will cost you £229. You can reserve your place with a £75 non-refundable deposit.
The sky is the limit - you can raise as much as possible, but we'd like you to raise a minimum of £200.
Deposits can be paid by bank transfer, cheque or paid in person. Read our 'Make a donation' page for details.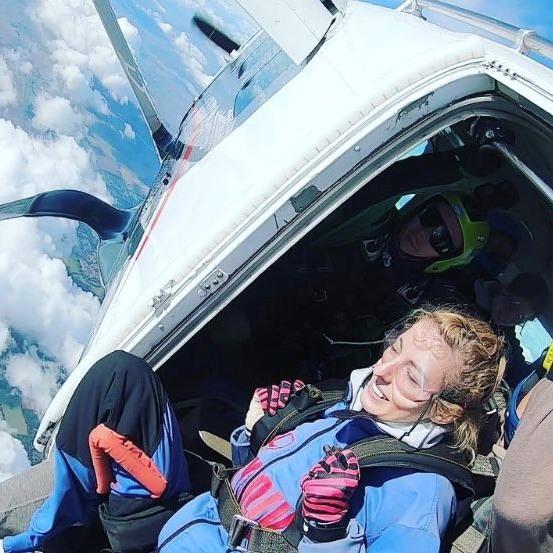 Total Warrior
Date: Saturday 22 June 2024
Location: Bramham Park, Leeds
Details: Do you have what it takes to tackle 12km of ice, water and mud?
Join our team - the Rotherham Warriors - as they take the ultimate challenge and raise money for us at the same time.
Limited spaces are available at a discounted rate - contact us for more information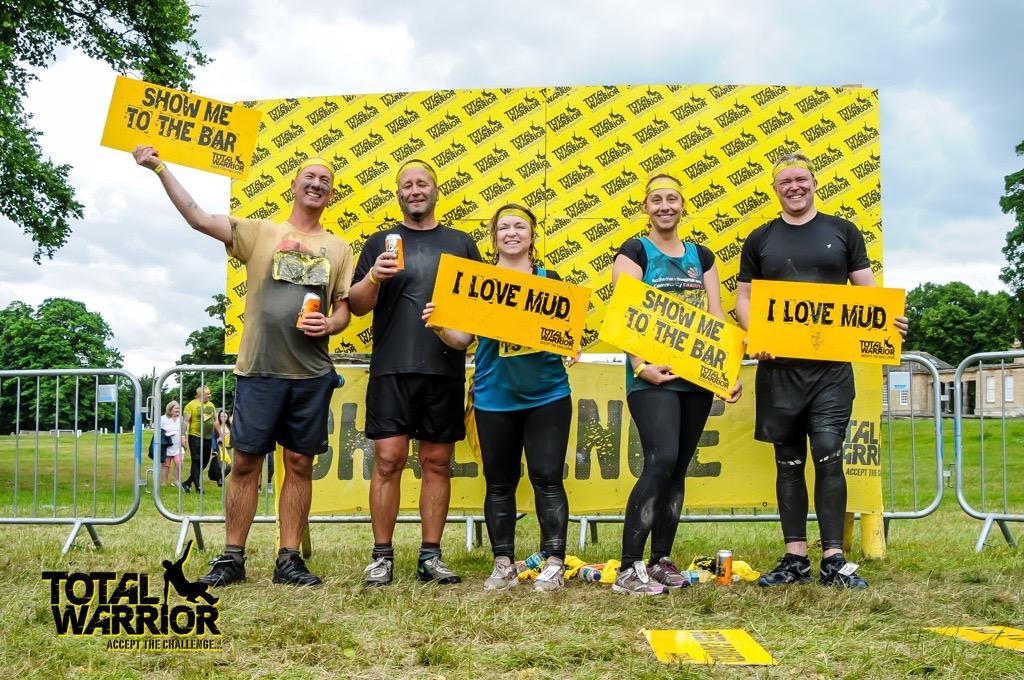 Golf day
Date: Friday 20 September 2024
Time: 11am arrival. Tee off from 1pm and play until 5.30pm
Location: Rotherham Golf Club
Details: We're looking for keen golfers to enter teams into our Golf Day at one of the region's most prestigious courses and clubhouses.  
This is an opportunity to raise money for two of Rotherham's leading health charities – Rotherham Hospital and Community Charity and Rotherham Cancer Care.
Early bird booking price - £260 per four ball. Businesses, organisations, community groups or individuals can get involved.
The day includes breakfast as well as a two course meal after the golf. There will also be a raffle and an auction.
We have various sponsorship opportunities available too.
To book or enquire about sponsorship please call 01709 426821 or 07766 575733, or email rachael.dawes1@nhs.net.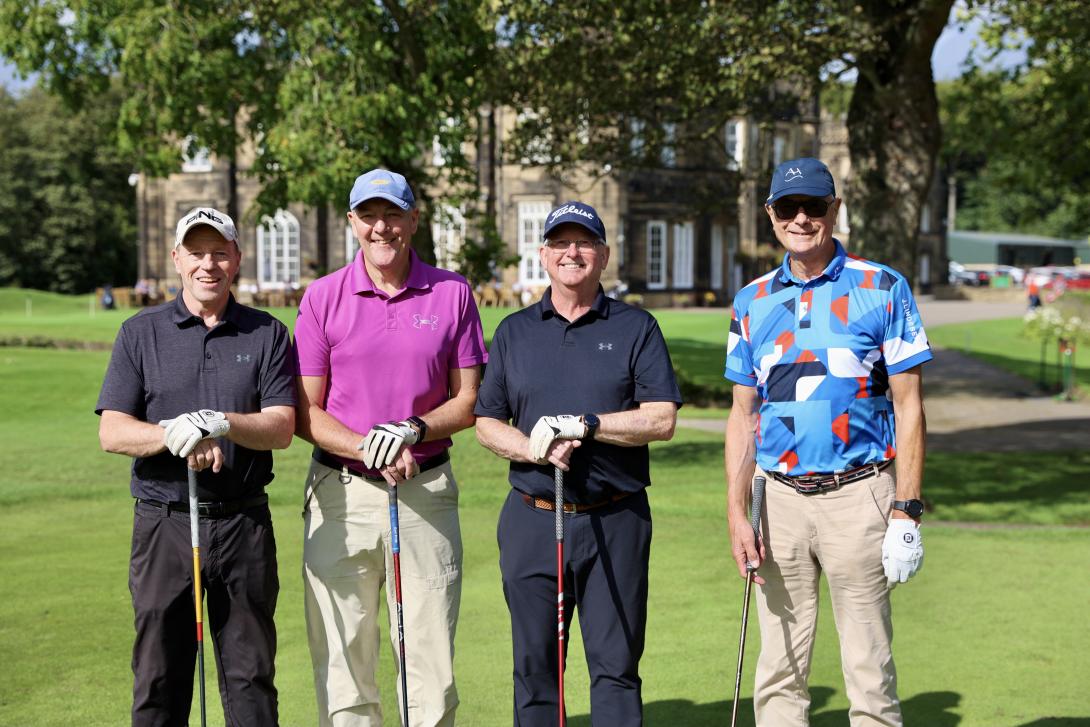 Rotherham Polar Plunge
Date: Saturday 23 November 2024
Time: From 10am
Location: Manvers Lake, Wath-Upon-Dearne, Rotherham
Details: Experience the exhilaration of a cold water dip. Imagine the thrill of stepping into icy waters, the rush of adrenaline and the camaraderie of fellow plungers - all while supporting a charitable cause.
Whether you're a seasoned cold-water enthusiast or a first time plunger, this event is designed for everyone who's ready to make a splash for charity. We are working with experts from The Breath Connection to bring you this chilly challenge. 
Fundraisers will take a dip in the icy waters at Manvers in November where you will learn the art of cold water dipping, breath work and the wellbeing benefits of cold water. 
We believe that bravery deserves recognition - hot drinks and certificates await our boldest plungers. So, gather your friends, form a team, and let's see who can make the biggest splash.
You'll need to leave winter warmers at the water side and no wetsuits are allowed.
It costs £25 to take part and we'd like you to raise a minimum of £50.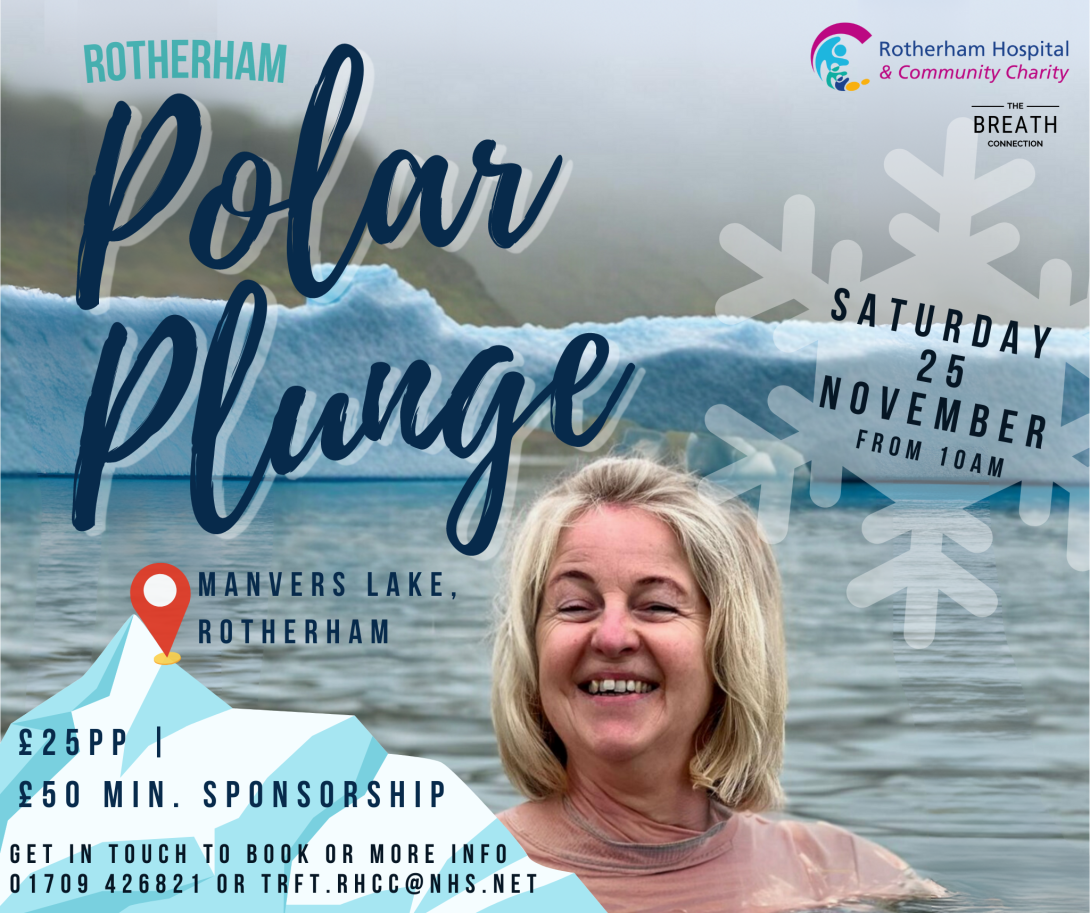 Christmas wreath making workshop
Date: 26 November 2024
Time: 5pm to 8pm
Location: Pausa Cafe, Dunelm, Rotherham
Details: Join us in celebrating the festive season, coming together to spread joy and goodwill, with a dash of creativity. Our popular Christmas wreath making workshop, hosted in collaboration with hospital-based florists Floral Expressions, is back for 2024 - you can embrace the spirit of Christmas and make a wreath to be proud of, all while supporting a fantastic charity. It's a great opportunity to come along with your family, friends or colleagues to make something unique to you, ready for the festive season. Coffee and mince pies are provided for that extra special festive feeling.
£40 per person
To book your place, get in touch on 01709 426821 or trft.rhcc@nhs.net.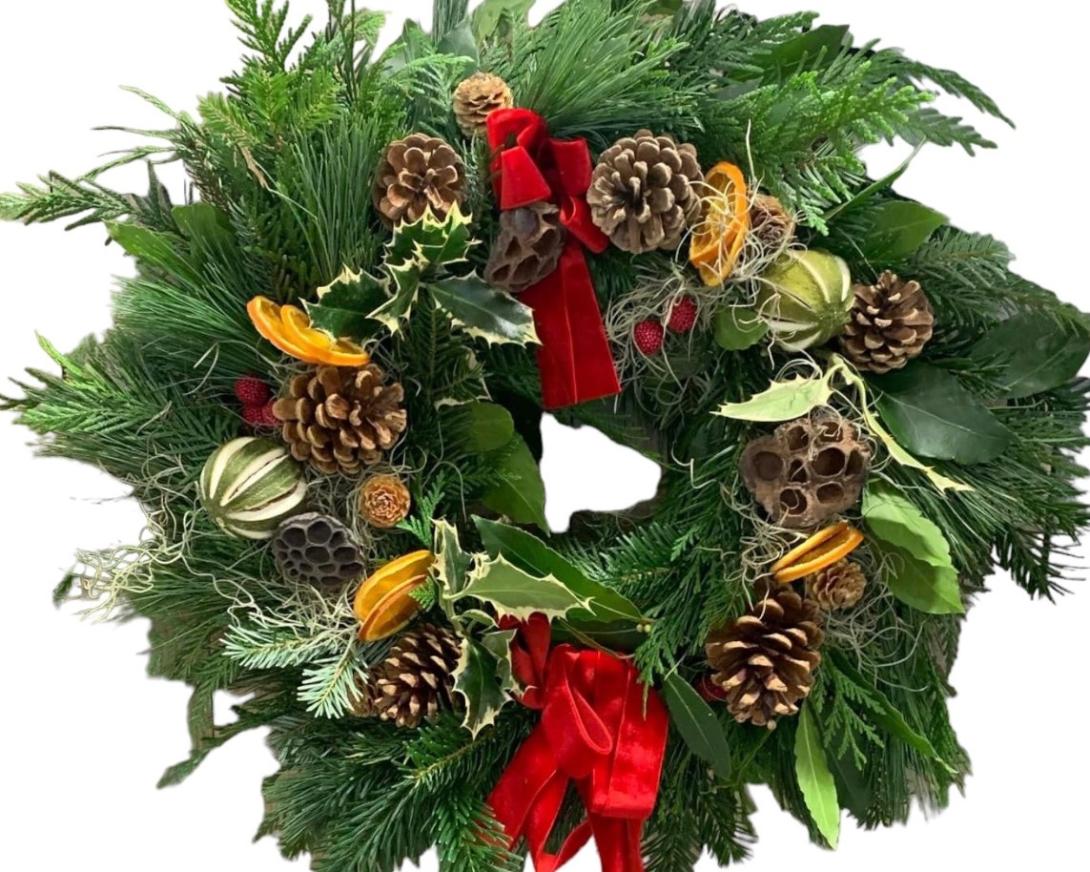 Book sales
Location: Main entrance, Rotherham Hospital
Our dedicated volunteers regularly hold book sales in the main entrance of Rotherham Hospital.